Nichols is one of the largest independent paper, packaging, and sanitary supply distributors in the Great Lakes region. Their "You First." motto demonstrates their commitment to putting customer needs ahead of their own.
Nichols' exceptional customer service is renowned throughout the industry. However, they needed an effective website and marketing material to connect with existing and new customers. They also wanted to emphasize their sustainability efforts, which they've worked hard to make a top concern among janitorial and cleaning professionals.
As with each client, we dove in head first with a "Start With Why" whiteboarding session. This process gave us the precise insight we needed to build a website that hit all metrics. We learned why sustainability mattered to them, on both professional and personal levels. Once a strategy was developed, we got to work on the website and other materials.
Since working with Nichols and developing their new website, the results have been staggering. Most notably, they've seen a 300% increase in online sales since the site launched. They've heard from their customers how important and helpful the updates have been – generating powerful and positive word-of-mouth within the janitorial industry.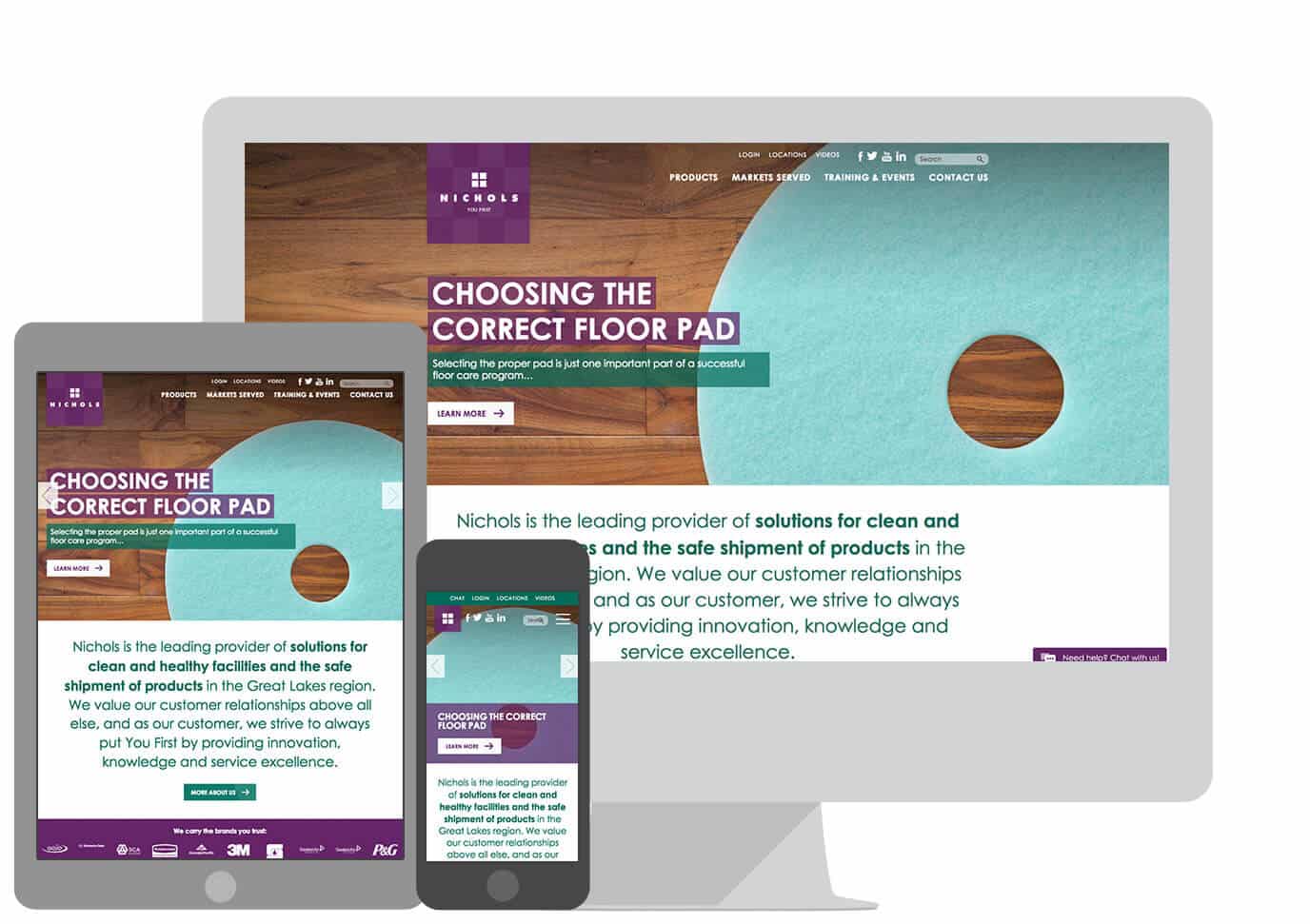 The current enichols.com website is the third we've developed in our decade-long relationship with Nichols. Mobile and responsive functionality was key to the latest site. Above all else, the site needed to be updated in line with modern technology and designed in a way that was easy to navigate. The site was built to display beautifully on any device and showcase Nichols' products clearly in an easy-to-navigate manner for their audience.
To stand out against competitors, inform current customers, and attract the attention of new prospects, the corporate brochure needed to stand out. The unique size of the brochure immediately separates Nichols from the crowd. The piece was intentionally designed to be an extension of their logo and features original photography and a unique print finish to further distinguish Nichols from their competitors' materials.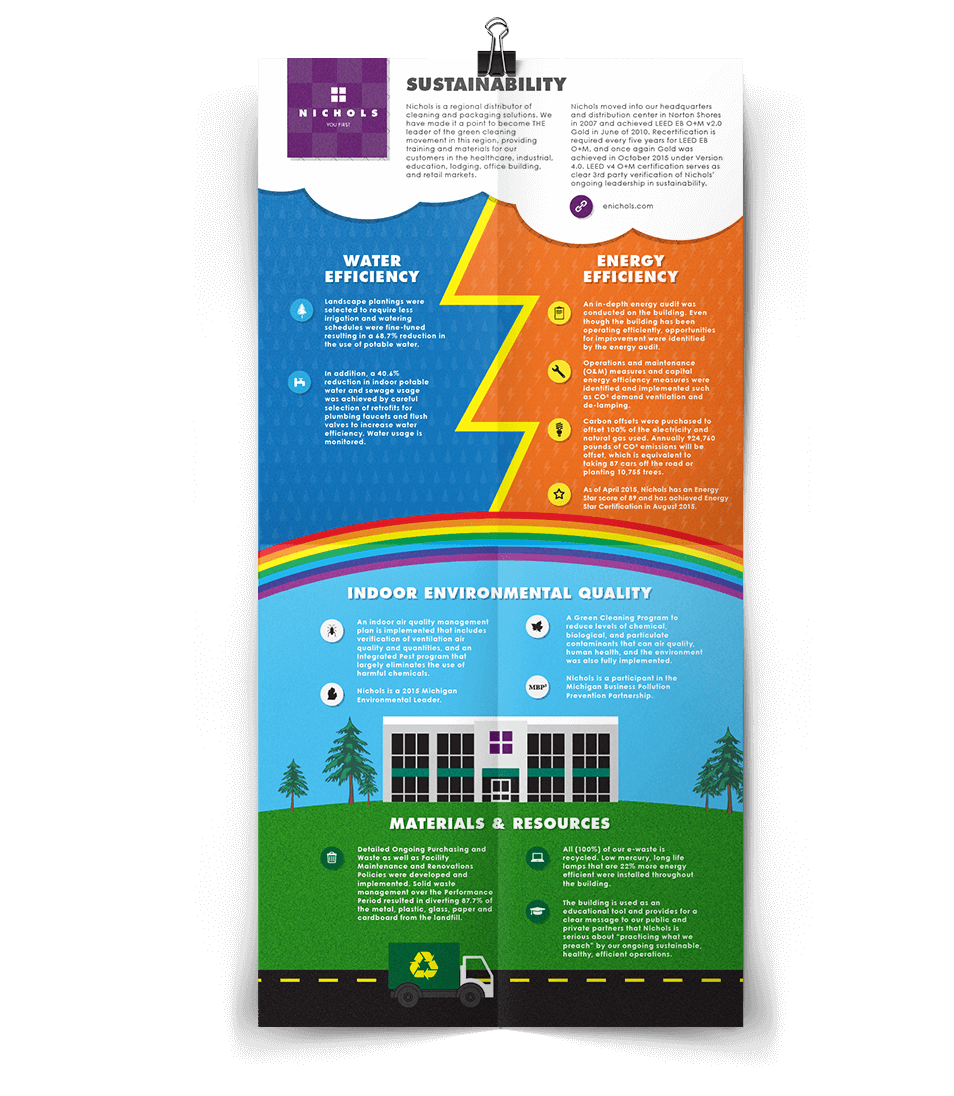 Sustainability Infographic
Sustainability in the cleaning industry is of the utmost importance. Nichols is on a mission to run their business as eco-friendly as possible and encourage others to do so as well. To showcase the extensive work they've done to be more sustainable, we helped them create this infographic to display the info in a simple, easily digestible format.