Pacific Floorcare is a manufacturer of commercial floor cleaning equipment. Pacific Floorcare takes pride in its heritage and experience and utilizes state-of-the-art technology and design to bring innovative products to market.
Pacific Floorcare needed a rigorous marketing strategy that targeted their distributors and end users to remain competitive in their industry. They were looking to generate quality sales leads, increase ROI, and strengthen their brand position.
We began our process by getting to know Pacific and their customers on a deeper level through primary research consisting of online surveys and interviews. Once we understood their needs and unique challenges we outlined a marketing communications strategy to reach Pacific's goals. Then, we got to work.
Since we began our partnership in 2012, Pacific Floorcare has experienced double-digit growth in consecutive years. Overall sales increased by 42% over a 3-year period, and Pacific projects another 24% YOY growth to follow.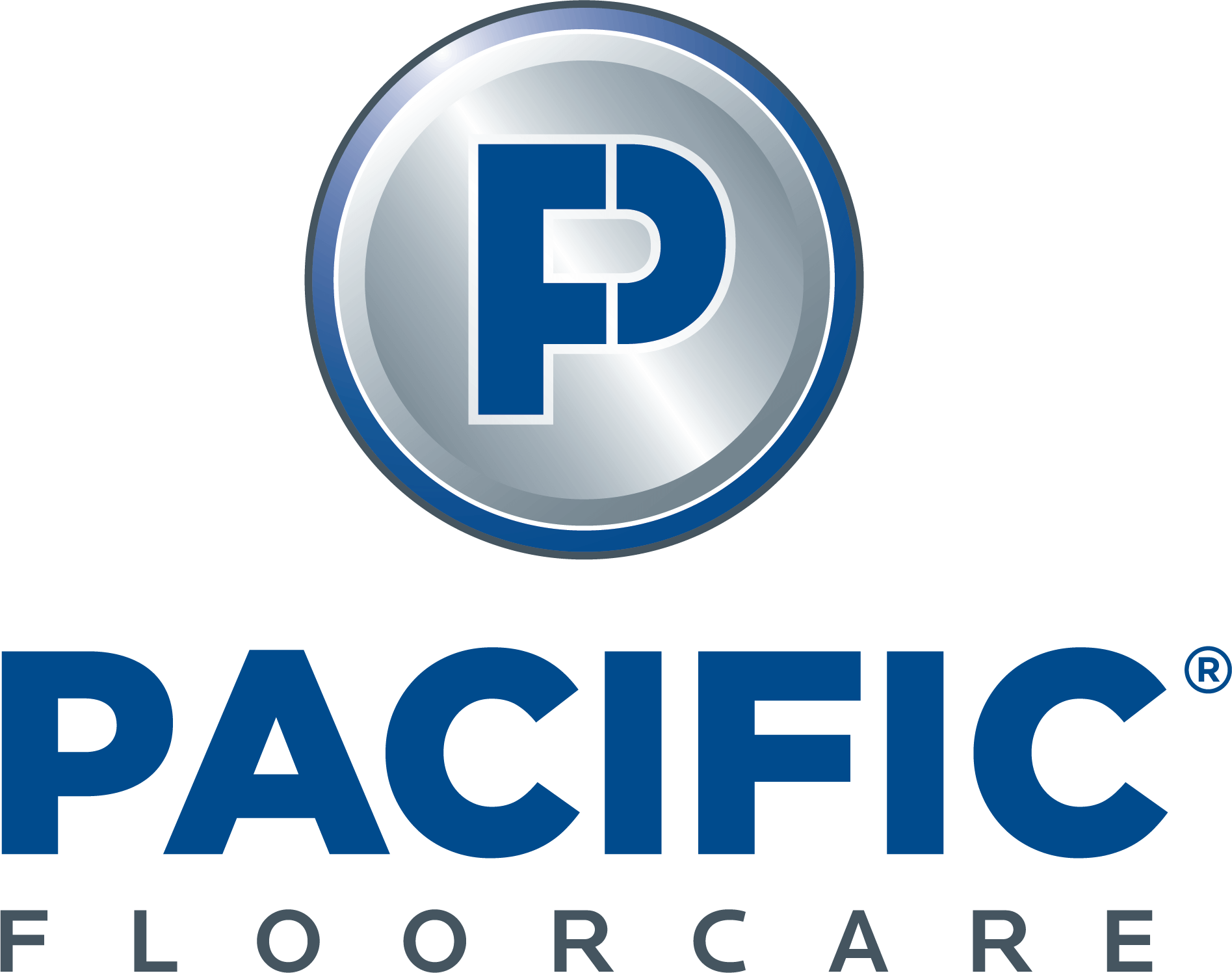 To best position Pacific Floorcare in their market, their outdated brand needed an upgrade. The new Pacific logo needed to be professional and clean, as well as represent reliability and practicality. The new look meets all of these objectives with a simple, elegant design that stands out against the competition.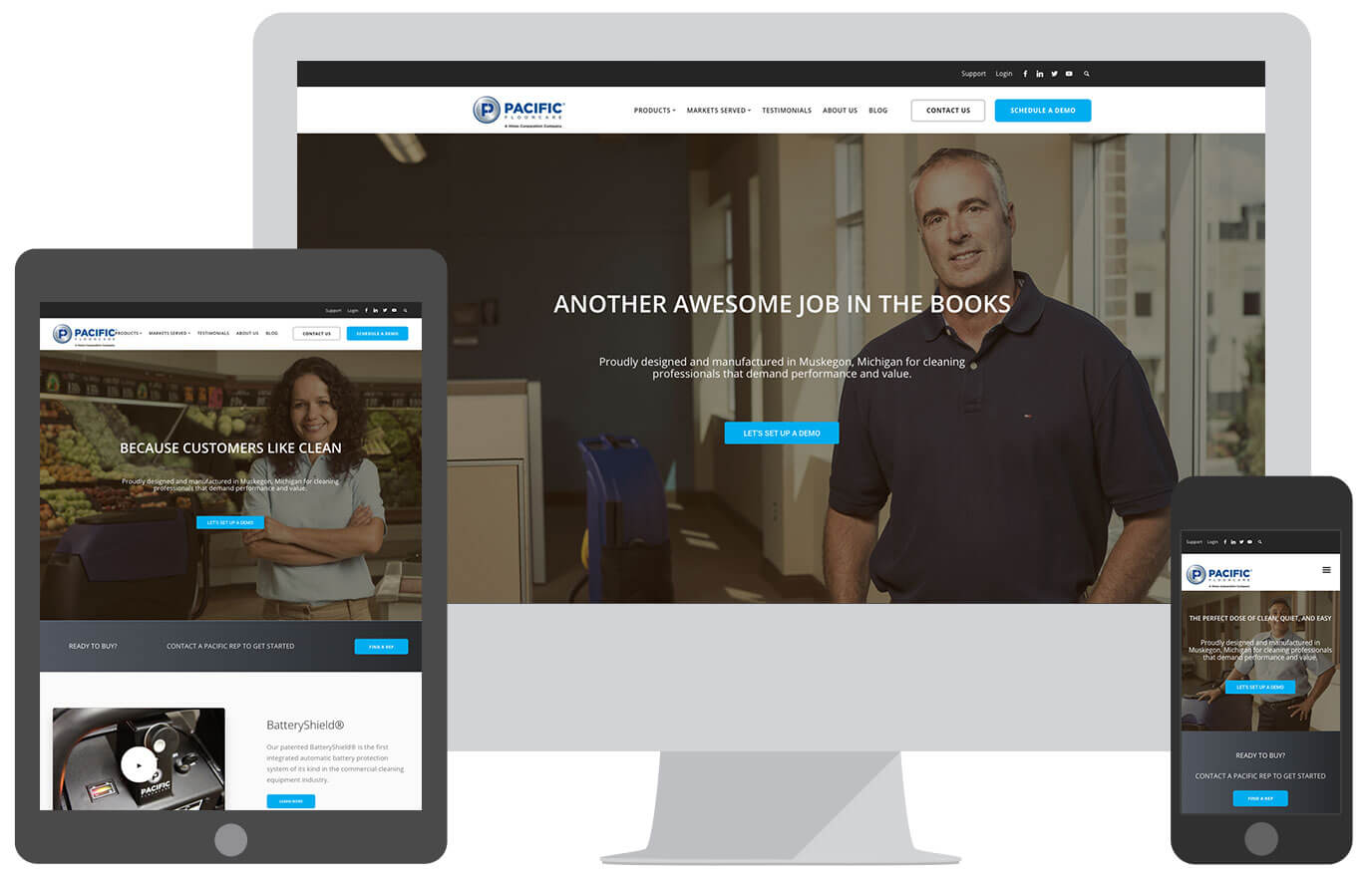 The Pacific website was designed to appeal to a specific target audience: commercial cleaning professionals. These are the end users of Pacific Floorcare's products. This site features product information, straight-forward content, easy navigation, custom photography, and a password protected Distributors section with private content.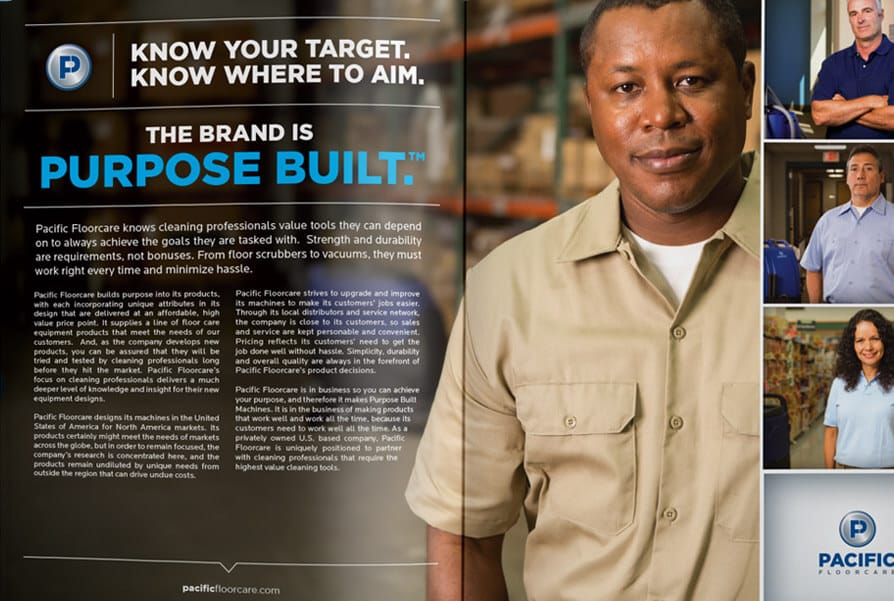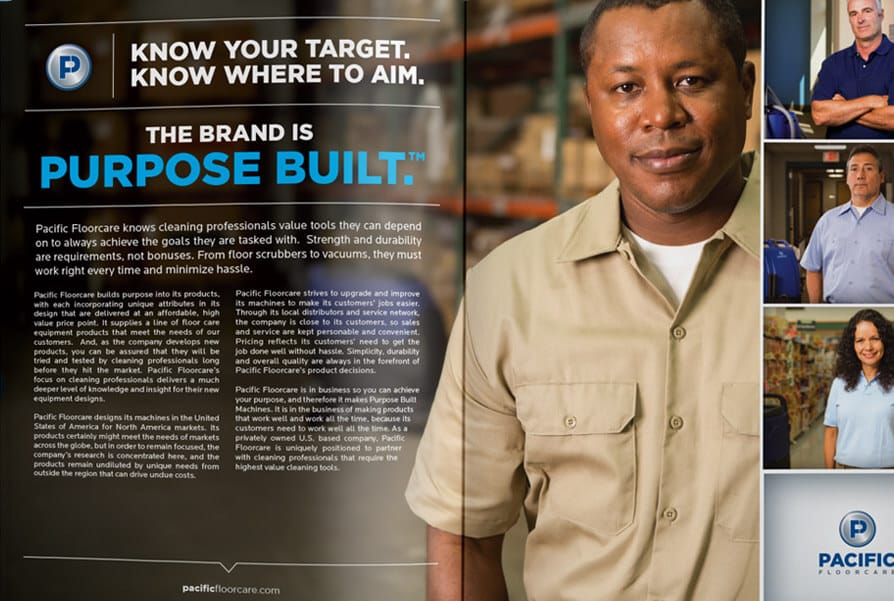 We worked with Pacific to design a brochure that was tailored to their target audience to give end users and distributors a deep look into Pacific Floorcare's Unique Selling Proposition (USP). The final piece demonstrates why Pacific Floorcare is the right equipment for any floor care professional.